CHINA 2008
JINGDEZHEN
Jingdezhen, the origin of porcelain, city of 300,00 residents and 60,000 working in porcelain factories. University with 16,000 students.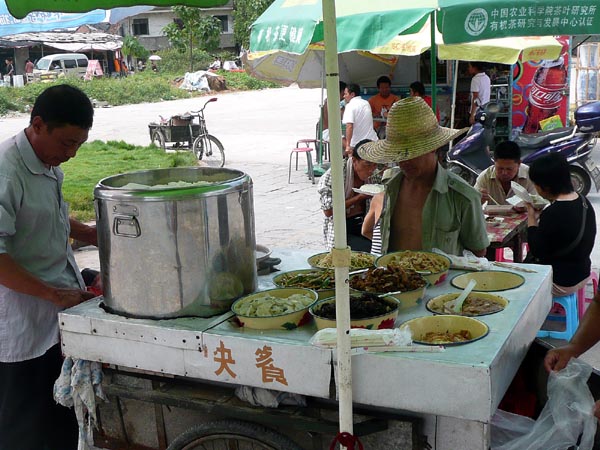 Old ceramic market in Jingdezhen
Different factories in Jingdezhen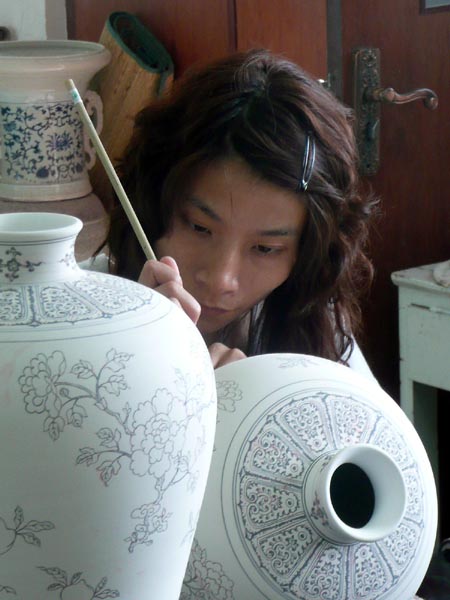 A factory for large scale work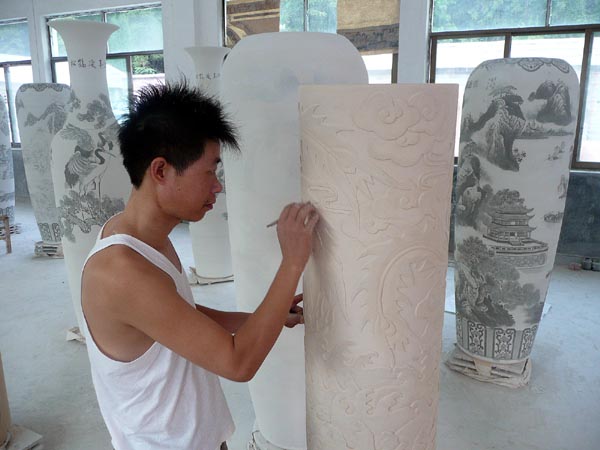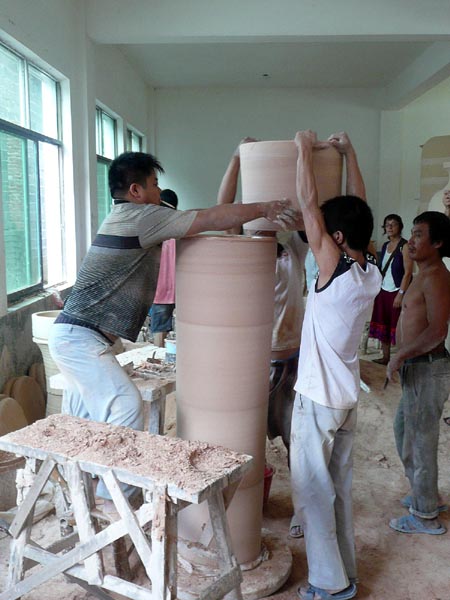 Mayor's meeting in Jingdezhen
Tai Chi
in front of hotel
San Bao Institute - a place for international students and artists to work, some kilometers outside Jingdezhen.
Millenium's Wall from the ceremonies in 2002
Brushes production in San Bao